For more than 12 years, I MEDIATE CLEARANCE has been offering clearance services for all intellectual property elements used in films, series, documentaries, commercials or audiovisual projects during the different production phases: script, prep, filming, editing and post-production. These may include elements protected by trademark law, copyright, right to a name, likeness or publicity rights.
The company is involved at all stages of production to obtain authorizations for the use of the various brands (visible or mentioned), shops, logos, products, packaging, paintings, sculptures, buildings, furniture, costumes, photographs, billboards, posters, books, records, names, likeness, addresses, telephone numbers or any other protected elements present in the films.
Through its FOOTAGE department, the company also specializes in documentary research and clearance of footage, stock shots, clips and audiovisual excerpts for cinema and TV films, series, documentaries, clips, live shows and commercials. 
Since several years, this clearance & footage services are also effectuated by their partners in Belgium : the "Clearance & Footage" department of SLM MEDIA, based in Brussels. 
Since its creation, the company has supervised more than 1 000 projects, including films and series for French and international producers. 
Today, I MEDIATE CLEARANCE  and its Belgan partners
 from 

SLM MEDIA « Clearance & footage »

 have 

changed their names, and become FAIRPLAY. Same team, same process, same commitment… with a new identity and logo for their 3 Europeran offices :

Paris

, Brussels and Madrid.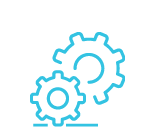 KNOW-HOW
Technical Expertise
Legal Backgrounds
Audiovisual Profiles
Sound Experience
Understanding of Issues
Timely Deliveries
Full Turnkey Management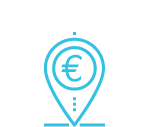 FINANCIAL ASSISTANCE
Cost Pooling
Appropriate Pricing
Assessments and Follow-up
Financial Negotiations
Tailored Management
Regular Reporting
Budget Control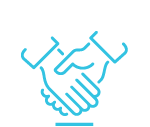 HUMAN ASPECTS
Daily Availability
Answering Reactivity
Time Saving
High Satisfaction Rate
Obligation of Diligence
Rich and Diverse Profiles
Total Commitment